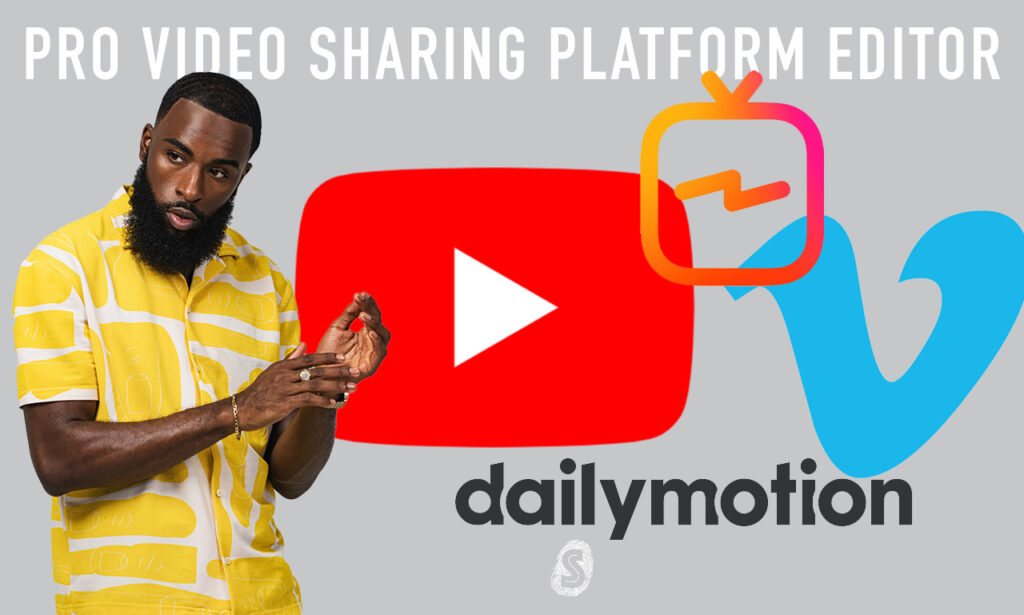 Wassup wit it? My name is Solomon; by day, I'm a barber/men's grooming specialist, and at night I'm a lifestyle/fashion content creator. I use my creative outlets to enhance how others view themselves internally and externally. I believe that we can't look good, without feeling good, which is why my work starts from the inside out. I have been a Digital Content Creator since 2014 with 35 Thousand followers across  YT, Facebook, Insta & TikTok. I have worked for many brands over the past years and would like to help you expand your reach with my skillsets.
My Video Editing Process:
Contact Me and I will do the requirement analysis.
Source files: When you are happy to proceed I will arrange the best way for you to provide your footage and other necessary files to me.
First Draft: I'll create your final footage, adding any extra requirements such as motion graphics or animations, music, SFX, audio enhancement, or color grading. (Based on your package selection)
Review/changes: you can review the final output and request any necessary revisions. (Maximum of 3 Revisions)
Delivery: I'll deliver the final output to you in mp4 or any other required format.
Services I Provide:
Youtube video editing
Travel Videos
Podcast Editing
Gaming Videos
Documentaries
Wedding
Real Estate
All kinds of social media videos
Editing Includes:
Color Grading & Color Correction
Green Screen
Slideshows
Trimming/Cutting/Joining Clip
Animating Logo/Watermark
GoPro footage
Multicam Editing
Adding Titles/Subtitles
Audio Syncing
4k, 1080p output
Slow motion
Final cut Pro, Premier Pro, Photoshop, InShot
Video Editing
Health & Beauty
Marketing & advertising
Services
Basic (Post Production)
Basic 1 min video edit, Add-ons available as required
☑Up to 1 minute running time
☒Color grading
☑Sound design & mixing
☒Motion graphics
Standard (Post Production)
Up to 5 min edit + Color Correction + Animated texts + Add-ons available as required
☑Up to 5 minutes of running time
☑Color grading
☑Sound design & mixing
☒Motion Graphics
Premium (Post Production)
Up to 10 min edit + Motion graphics + Audio Fix & All the trendy effects. (An additional charge of $50/min will be applied for edits over 10 minutes.)
☑Up to 10 minutes running time
☑Color grading
☑Sound design & mixing
☑Motion graphics